Yes, my fellow bookworms. It's that time again. Today's interview is a follow-up with Ms. Diana Forbes. She is the author of
Mistress Suffragette
which received a perfect 4 out of 4 from an OBC reviewer. To read the official read
click here.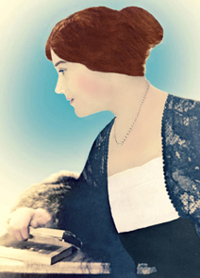 Without further blather, let's get to the good stuff!
1. In your last interview, you stated that you loved history, especially American history. What time period are you most interested in? If you had a time machine, is that the date you would choose to go back to?
I love American History, in particular the period between 1850 and 1950. It's probably a good thing that I don't have a Time Machine because I would be hopping in it all the time and not getting any writing done! My debut novel,
Mistress Suffragette
, takes place during the early 1890's, or at the tail end of the Gilded Age. This is a rich, vibrant age in American history, but there are many. In particular, I like to write about time periods that have relevance to the age we are living in. I want people to read my book and say, "Ah, that is how it was different, and here's how it was the same."
2. Mistress Suffragette was recently reviewed by OBC and received a perfect 4 out of 4 rating. I see that you have a sequel coming out, what will this one be about?
I have been working like mad on the sequel, but I am not ready to give any spoiler alerts quite yet. I will say this: I am taking two in-person writing classes right now so that early readers can see the material and help shape it. And I also have readers who have agreed to read the whole sequel from page one to the end. So, I am pretty excited about it. Thank you for asking!
3. Do you have a title yet for the sequel or an estimated date that it might be available?
I do have a title, but am not quite ready to reveal it yet. But when I'm not working on the sequel, I am dreaming about it -- i.e. letting my unconscious mind have a stab at working on it, too!
4. Being that the books are set in the past, do you see this making an impact here and now? Did you have a message that you wanted to bring into our time?
A lot of times when people read my material, they say, "Wow! I had no idea things were so tough back then." About a third of
Mistress Suffragette
takes place in Manhattan where my 19th century ancestors lived and loved. They wrote letters, and I am fortunate enough to have these letters -- as well as photographs -- to learn from. The themes in the book center on a search for love and a desire to survive.
5. How many books in total do you have planned for the series?
So far, I have mapped out three books in the series, but I may write four. The characters are so real to me, and sometimes I write a scene and later say, "No, this is for the book after."
6. Any plans on writing something in a different genre?
I have about 3/4 of a novel completed that I wrote in a different genre. I put it aside for the present and will wait to see if it "calls me back." If a story calls me back, it really wants to be written!
7. What person has most influenced you as a person or as an author?
Edith Wharton has influenced me the most. I also get a lot of inspiration from art. I love going to museums studying the art from different periods of time.
8. What is your favorite book? How did it influence you as an author?
"The Great Gatsby," I have read at least ten times, and it gets better each time! "The Catcher in the Rye" offers timeless wisdom. Both books influenced me in terms of what was possible to achieve with a writer's voice. That said, I try to learn from each book I read.
9. Is there anything else that you would like your readers to know about your or your works?
I am a full-time writer. I see it as my job to relay stories that investigate a tiny piece of the past to shed light on where we are today. I also want to make my stories entertaining and fun. I read to escape. and I want my stories to offer readers a sense of escape.
Thanks for taking the time to speak with us today! I can't wait to see what the next book will about!